Happy March!

As we move closer to spring and closer to moving more freely through the world without masks, I want to share ideas about taking care of your health. I have long held that your best insurance plan is to take care of your health three-dimensionally; your mind, body, and spirit. So I hope you find ideas that will help you live more healthfully.
May you be happy. May you be safe. May you be free from dis-ease.
P.S. Please share 8 Good Things with your family, friends, and colleagues.
Your Lifetime Health Checkup Roadmap
This article is a comprehensive overview of how to routinely take care of your health decade-by-decade. Worth the time to at least skim through. Your good health is your best insurance plan. So spend time and money now taking care of your wellbeing and less on doctors and hospitals down the road. "To keep the body in good health is a duty…otherwise, we shall not be able to keep our mind strong and clear," Buddha. Learn more in the NEW YORK TIMES.

Why Mindfulness Is the Most Important
Skill of 2022
Omicron, new variants, Russia invading the Ukraine, inflation, and who knows what else will come our way. This year is already filled with uncertainty, and mindfulness can help you cope. As a mindfulness meditation teacher, I can say without question that this practice has been a game-changer for me. It has done a lot to quiet and navigate my chattering, critical mind, reframe negative thoughts into productive thoughts, and open places in my heart where they were previously closed. I consider meditation the closest thing we have to a wellbeing silver bullet. Learn more in this MASHABLE article.

50 Science-Backed Health Facts That Will Blow Your Mind
28 Health and Nutrition Tips That Are Actually Evidence-Based
Traveling in 2022 Is All About
Mental Wellbeing
As the world is opening to international travel, people will likely be planning with a different intention than pre-pandemic. They will want experiences that nurture their body and spirit. Others will want to live it up, go large, start ticking off that travel hit list now versus later. Many will want to get out into nature to breathe and just be. And there will be a more significant concern about one's impact on the places they visit. Read more in CYPRUS.

5 Ways Travel Is Good for Your Health, According to Experts
15 of the Most Eye-Opening Documentaries About Mental Health
The complexity of mental health is often not discussed and certainly not fully understood by those outside the healthcare industry — issues like bipolar disorder, anxiety, and depression. This PURE WOW article highlights several documentaries dealing with various mental health issues on Amazon Prime, Hulu, and other streaming services.

The Mental Health Benefits of Storytelling for Healthcare Workers
I think the benefits presented in this talk can apply to anyone trying to manage their mental health when it all seems so intense and overwhelming. I know storytelling has been therapeutic, cathartic, and transformative in my life. Sometimes the best medicine is to share the story about what causes your anxiety, worry, and fear. So, where to start putting pen to paper (so to speak)?
1) Raise your red flag by being vulnerable enough to tell your story. 2) Understand that being "creative" is not a job title. Regardless of who you are and what you do, we all can find meaningful aspects of our life and create something worthy to express. 3) If it has forged you, it is worth sharing. 4) See storytelling as a prescription for wellbeing. Early research shows that students participating in an intimate storytelling support group showed a thirty-six to fifty-one percent decrease in stress. Find out more in this TED talk.

Camino de Santiago Portuguese | The Spiritual Way
September 9th – 21st, 2022

$5,575 pp, double occupancy | Single Supplement Available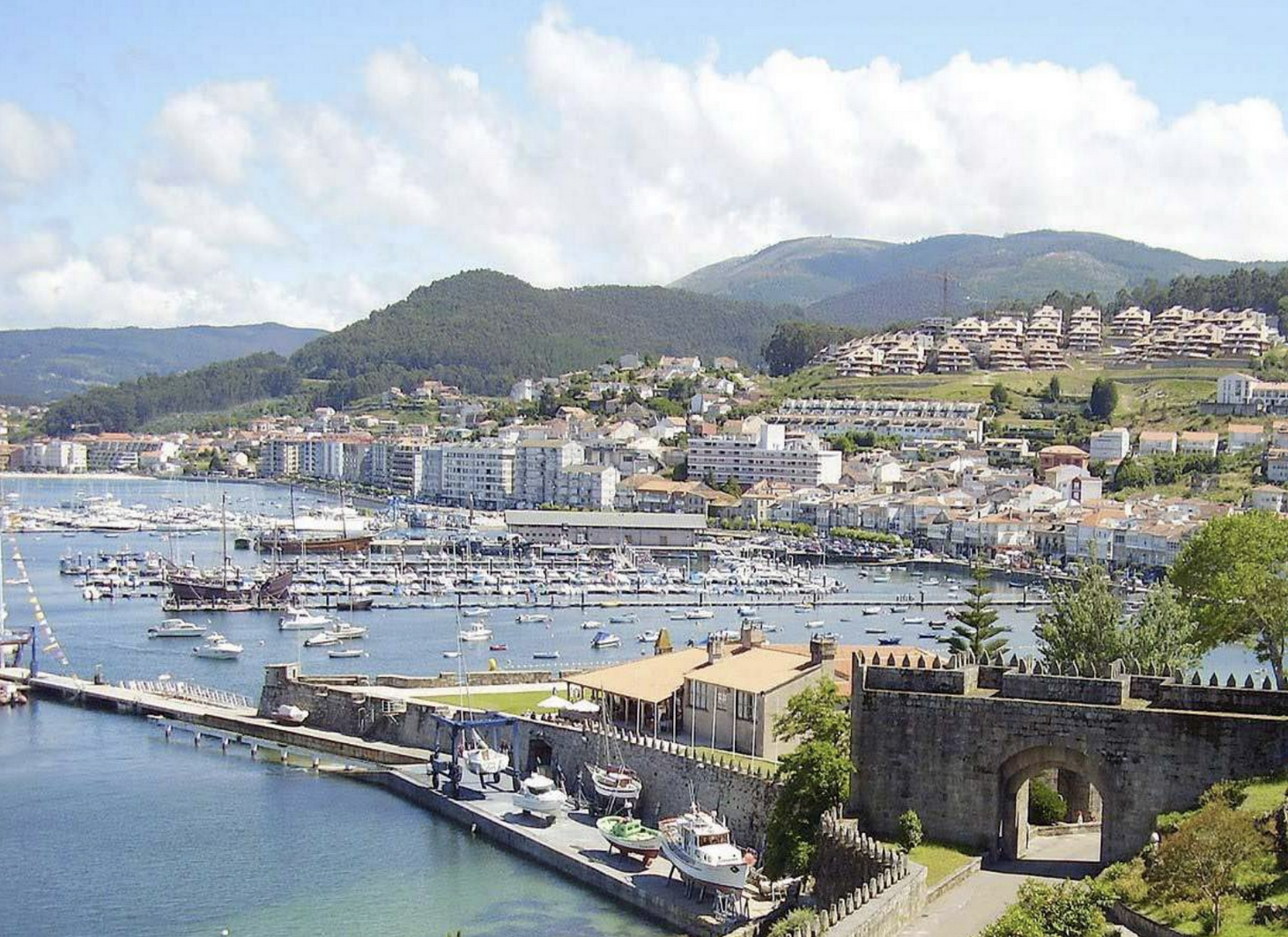 The Camino de Santiago Portuguese Way goes from Baiona on the western coast of Galicia to Santiago de Compostela, staying in thoughtfully selected historic luxury hotels. This unique Camino de Santiago includes a twelve nautical mile cruise showing the best of Galicia's Rías Baixas (four estuarine inlets.) You will also enjoy some of the country's best gastronomy. However, one of the greatest highlights will be walking along idyllic beaches enjoying breathtaking views.

I invite you to walk with me to reconnect to yourself through introspection and new encounters, seek to change habits that have been making you unhappy, strengthen longtime relationships, and maybe even create new ones. You can download the itinerary here.
"My trip was so well-orchestrated! Each detail was spot on perfect! I can't thank Maria Baltazzi enough for making this experience so magical!"
~ Gary, Former Oil Operations Engineer
Crafted Africa Wellbeing Safari | Zambia + Malawi

October 31st – November 11th, 2022

$13,400 pp, double occupancy | Early Bird Savings $950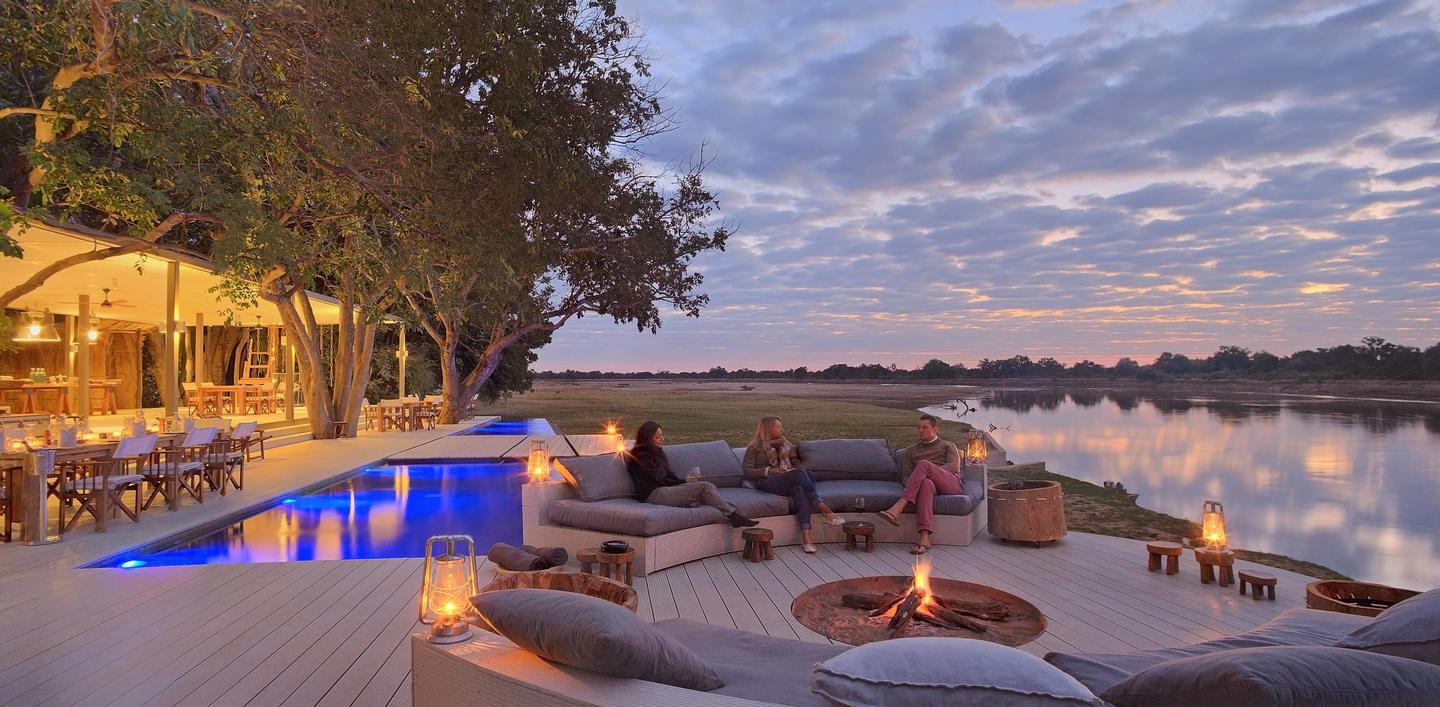 Like a true explorer, you will experience Zambia and Malawi from different perspectives, giving you a rich understanding of Africa's wildlife and their home. Our adventure includes mindful bush walks, tranquil kayak paddles, awe-inspiring game drives, and a memorable night under the stars.

Each day ends with a guided mindful movement session and meditation sundowner. Afterward, you can always top off the moment with the old explorer's drink of choice, gin and tonic!
Included with your inner journey safari:
Fireside wellbeing chats

Mindful photography outings

Science-based wellbeing activities

Photo sharing and reflections

Mindful movement and meditations

Guided self-reflective time

Creating a post-trip Life Map to keep you on your inner journey
I have curated an adventure that combines interactive wellbeing activities and mindful photography into a profound inner and outer journey experience. You do not need to be a photographer; just open to seeing what is around the corner on a dirt road or lying under a tree. You can view the itinerary here.

Early Bird Special
$13,400 pp, double occupancy, save $950 off listed price until May 31st, 2022
"Thank you so much for sharing your vast experience, calmness, and energy to help us during such a crazy time in our world…Maria is very inspirational,
and I am very grateful for her teaching skills!"
~ Diana, Business Owner (repeat guest)
Singita Boulders Luxury Lodge | South Africa
Anytime from now until December 14th, 2022
Special Booking Offer
Set on 45,000 acres of untouched wilderness is the iconic Singita Sabi Sand Boulders Lodge, known for its exceptional game-viewing. I loved sipping a cup of afternoon coffee while watching elephants splash in the water below me. The lodge design was inspired by the boulders scattered along its nearby riverbank. Here you feel the echo of Africa's raw natural beauty. It was such a blissful stay on my visit last October. The staff and guides could not have been more welcoming, fun, and gracious.
Guest Invitation
Stay four nights, pay for three.

I took this photo in October 2021 at a waterhole in South Africa.
"Calm mind brings inner strength and self-confidence,
so that's very important for good health."
~ The Dalai Lama

PhD, Conscious-Centered Living | MFA, Film

Emmy-winning TV Producer | Happiness + Mindfulness Teacher
Intentional Travel Designer + Wellbeing Mentor

Transformational Travel Council Advisor + Herald

Explorers Club Fellow National Member

Seven Continent Marathon Walker

Happiness Foundation Advisor

Every month, we bring you eight big ideas to help you live better. Each edition selects topics that reflect The Sojourn Experience's desire to serve the greater good, both inwardly and outwardly. We are a conscious-centered company with three portfolio brands. The first is Sojourn Wholebeing, which focuses on the art and science of happiness and mindfulness. The second is Sojourn Explorers, which designs intentional travel experiences to extraordinary places around the globe. Sojourn Media looks to create partnerships with writers, producers, and directors to sell their projects to production companies and various platforms.
Special thanks to Astrid Martin, article and video content research, and Michael Tobias, editorial review and formatting, for their ongoing contributions to
8 Good Things.
Let us know your favorite things from this week.
Share how your perspective changed this week.