February, the month of love.

My favorite thought about love comes from Paul's first letter to the Corinthians. These words always uplift me and are often said as couples exchange vows.

"Love is patient. Love is kind. It is not jealous. It is not pompous. It is not inflated. It is not rude. It does not seek its own interests. It is not quick-tempered. It does not brood over injury. It does not rejoice over wrongdoing but rejoices with the truth. It bears all things, believes all things, hopes all things, endures all things. Love never fails."

From my heart to yours.
P.S. Please share 8 Good Things with your family, friends, and colleagues.
When Love and Science Double Date
This article's takeaway is to stay genuinely interested and engaged with the one you love. You may think you know a person. However, we are constantly changing, and hopefully, growing. So, there is always something to learn about someone. A deeper truth or new layer that you may overlook if you cease being curious about the other – this is one of the things science tells us about love. The other piece is that it is good to keep a certain amount of separateness to create that curiosity between a couple. It sounds like this is where the saying "distance makes the heart grow fonder" comes into play. Read more in THE HARVARD GAZETTE.

How to Tell if You're in Love,
According to Science
Most simply, and likely, it is when three forms of love co-exist. Lust, infatuation, and attachment. You want to have sex (lust) with the person you feel good around (infatuation), causing you to want to build a comfortable and safe relationship (attachment.) Find out more in SCIENCE FOCUS.

The Fine Art of Self-Romance
48 Romantic Things We Do For Ourselves When We Aren't in a Relationship
Did you know that the average American spends most of their life unmarried? And just because you are single does not mean you cannot have a Valentine's Day date with yourself or any other time. I am a single gal and promise I am not sulking about it. Instead, I feel happy and purposeful about life and often treat myself when tired from working to chilling over a glass of rosé as I make myself a lovely candlelit dinner while watching a mindless rom-com. Find out more wonderful things you can do when you are solo over at ELITE DAILY.

These Romantic Quotes About Love and Travel Will Have You Booking a Trip for Two
One of the many benefits of travel is how it brings people together and nourishes and enriches relationships. Read this TRAVEL + LEISURE article for inspiration. A favorite romantic quote from the list is "Actually, the best gift you could have given her was a lifetime of adventures" by Lewis Carroll.

10 Valentine's Day Traditions
All Around the World
23 Photos of Animals in Love That Will Make You Literally Melt
A hormone known as oxytocin gets released when we are in love, a.k.a, the Cuddle Hormone. Guess what? Research has shown that dogs and goats increase their levels of the Cuddle Hormone after playing together. If it is true for them, it could be true for other animals in the kingdom. The photos in this BEST LIFE article show this could very well be the case. Even if it is not, the images will make you smile.

A Better Way to Talk About Love
Have you realized that when we talk about love, we often use words associated with pain? I have a crush. Cupid's arrow struck me. I fell in love. I burn with passion. This 2015 talk has been watched over two million, eight hundred thousand times. Why? Perhaps because subconsciously or even consciously, many of us would love "love" to be described in ways that do not make us feel like someone did something to us, where we were not in control. So, maybe we need to reframe our metaphors to invite love to be collaborative, creative, beautiful, or unpredictable. Take a listen to this TED TALK.

Camino Portuguese | The Spiritual Way
September 9th – 21st, 2022 | 12 Nights, 13 Days
$5,575 pp, double occupancy | Single Supplement Available
The Camino de Santiago has been one of the most important Christian Pilgrimages for over one thousand years and has seen a new international rebirth in recent years. It is a journey to some of the most significant religious and historical sites of early Europe. One travels through beautiful countryside and timeless villages while taking in the serenity of being in nature.


I invite you to walk with me to reconnect to yourself through introspection and new encounters, seek to change habits that have been making you unhappy, strengthen longtime relationships, and maybe even create new ones. This journey focuses on The Portuguese Spiritual Way, also known as the Maritime Way.
You can download the itinerary here. Space is limited to 12 people
Crafted Africa Wellbeing Safari | Zambia + Malawi

October 31st – November 11th, 2022
 | 11 Nights, 12 Days
$13,400 pp, double occupancy | Early Bird Savings $950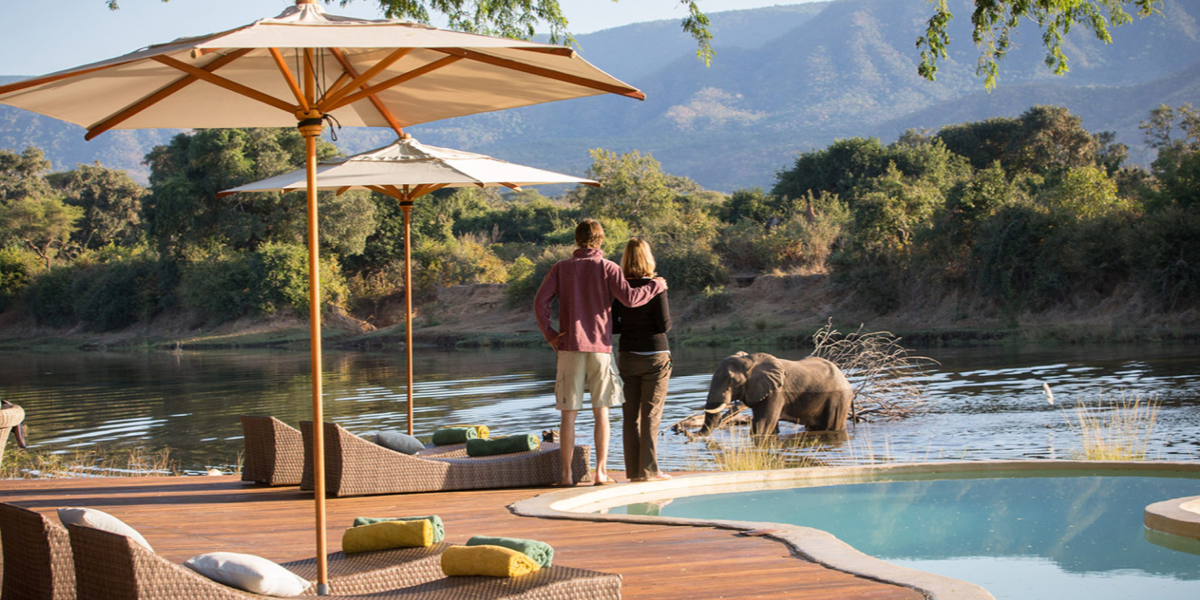 Zambia and Malawi are still two of Africa's little-known gems. Here you can have an iconic luxury safari experience without the price tag of the other countries on the continent. From Zambia's undeveloped wildlife areas of the Lower Zambezi National Park to the breathtaking untouched wilderness in South Luangwa National Park and Likoma Island on Lake Malawi. Both countries boast extraordinary landscapes teeming with wildlife and lots of adventure. Truly an explorer and photographer's heaven.
I have curated an adventure combining wellbeing activities and mindful photography into a profound inner and outer journey experience. You do not need to be a photographer; just open to seeing what is around the corner on a dirt road or lying under a tree. You can view the itinerary here.

Special Guest Invitation
Early bird special: $12,450 pp, double occupancy, save $950 until May 31st, 2022

Space is limited to 8 people
Singita Lebombo | South Africa
Anytime from now until December 14th, 2022 | Booking Offer
What a special place to stay while visiting Kruger National Park. Singita Lebombo is like staying in a bird's nest and with good reason. Its bold sustainable design was inspired by the many eagles' nests found in the area. This luxury eco-lodge lodge is built into the cliffside overlooking the N'wanetsi River. It has exclusive access to over three hundred and seventy acres of parkland along the Mozambique border. I stayed here last October and loved everything about the experience. Sitting on the veranda of your private suite invites one to become still and take time to reflect on life and its beauty.

Special Guest Invitation
Stay four nights, pay for three.

Insight Timer Workshop | via Zoom
90-minutes | Book through the App
$30 | February 26 or March 26, 2022 | 9:30 AM

I have been a teacher on Insight Timer for over three years and can now offer workshops and mentoring sessions that you can book through their app. Then, we meet up on Zoom.
On February 26th and again on March 26th, I am offering a workshop that gives one the foundation for living your best life. I will share a seven-step process that will enable you to build a mindfully lived life on purpose.
Universally, everyone wants to be happy. However, most do not know how to achieve it. Many think it is when you find the right person, get the right job, move into the right home, and it is none of these. Everything I mentioned is an exterior, conditional circumstance when, in truth, happiness is what happens on the inside, which you then project outwardly. You can choose the workshop date that is most convenient for you. Hope to see you!
Happy Almost Valentine's Day!
Happy Trails! Buen Camino!
I took this photo last September while doing the last 100km of
the Camino de Santiago's French Way in Spain with a small group of pilgrims.
"We are travelers on a cosmic journey, stardust, swirling and dancing in the eddies and whirlpools of infinity. Life is eternal. We have stopped for a moment to encounter each other, to meet, to love, to share. This is a precious moment.
It is a little parenthesis in eternity."
~ Paulo Coelho, The Alchemist

PhD, Conscious-Centered Living | MFA, Film

Emmy-winning TV Producer | Happiness + Mindfulness Teacher
Intentional Travel Designer + Wellbeing Mentor

Transformational Travel Council Advisor + Herald

Explorers Club Fellow National Member

Seven Continent Marathon Walker

Happiness Foundation Advisor

Every month, we bring you eight big ideas to help you live better. Each edition selects topics that reflect The Sojourn Experience's desire to serve the greater good, both inwardly and outwardly. We are a conscious-centered company with three portfolio brands. The first is Sojourn Wholebeing, which focuses on the art and science of happiness and mindfulness. The second is Sojourn Explorers, which designs intentional travel experiences to extraordinary places around the globe. Sojourn Media looks to create partnerships with writers, producers, and directors to sell their projects to production companies and various platforms.
Special thanks to Astrid Martin, article and video content research, and Michael Tobias, editorial review and formatting, for their ongoing contributions to
8 Good Things.
Let us know your favorite things from this week.
Share how your perspective changed this week.